Tuesday, December 31, 2002
Fort Collins, CO, USA 17th annual Hour For Peace event
4:45 AM MST (almost 12 noon Greenwich time)
Lincoln Center Main Performance Hall
417 W. Magnolia
Fort Collins, CO 80521
No tickets required, just show up























This year's theme is "The Art of Living Peace." One of the unique qualities of an artist is the ability to look outside of the box. It is the hope of the Citizen's for Peace committee that this morning's program inspires ways of looking outside of the box towards your own unique "art of living peace."
The "peace-geese project" will be on stage and has been created by students. These paper mache geese are covered with wishes, hopes and actions for peace. They will make a migration around town this year to carry our desire for peace out into the community and be a good reminder of our intentions this morning.
We will have 20 minutes of silence for peace starting at 5:00 am (which is 12 noon Greenwich time) to link with millions around the world in peace. If you happen to remember to bring your cell phone with you at this early hour, to ensure our silence, please make sure the ringer is off.
This year during the 20 minutes of silence, your assignment, should you choose to accept it, is to join, in the manner of, an ancient aboriginal practice called dreamtime. Dreamtime is a heightened awareness practice, typically done after vigorous dancing to the point of exhaustion and then dreaming a future existence into present reality. We will leave out the vigorous dancing to the point of exhaustion part, and just focus on bringing a peaceful future to the present. Typically, dreamtime ends with the dreamers painting a piece of art to depict their dream. Aboriginal art looks similar to Impressionist pointillism; many small dots of color to make a whole. We don't have the means in the program for you to make a piece of art, but we would encourage that at breakfast or sometime during the day that you do create something to keep as a reminder of your impressions of the morning.
Our dreamtime session will start with a wonderful poem followed by the Dances of Universal Peace dancing and singing an aboriginal chant. This chant will include the unusual music of the didgeridoo. The didgeridoo is an Australian aboriginal instrument that will help to orient us into a state of peace. Then, at 5:00am, during the silence, you may concentrate on peace by either silently experiencing a state peace, harmony and balance; or by letting your imagination run wild with peaceful ideas for the future. There will also be silent movement practices going on onstage for those who would like a visual focus.
Following the silence will be a wonderful variety program of people who will share with you their own unique "art of living peace." Come enjoy the experience!
The variety show format with the theme of "The Art of Living Peace" is as follows:
| | |
| --- | --- |
| 4:30 — 4:45am | Doors open to some kind of background music or visuals |
| 4:45am | Welcome speech |
| 4:50am | Performance (either music, dance or theater or combo.) |
| 4:55am | " " that leads into the 20 minutes of silence |
| 5:00 — 5:20am | Silence with some visual focus on stage |
| 5:20am | Performance to bring everyone out of silence — typically music |
| 5:25 | Speaker |
| 5:30am | Performance — this is about the time in the program physical audience participation is needed |
| 5:35am | Speaker |
| 5:40am | Performance |
| 5:45 | Speaker |
| 5:50am | Performance |
| 5:55am | Speaker |
| 6:00am | Closing — typically audience participation song |
If you're inspired to perform, speak or help out in any way, please contact Susan Novy at s.novy@attbi.com























Fort Collins Peace Geese Project

Citizens for Peace are busy organizing the 17th annual Dec.31st Hour for Peace. This year's theme is "The Art of Living Peace." We would like to feature a community art project at the December 31st event. The idea came up for the "Fort Collins Peace Geese." We envision 1–2 dozen life size paper mache Canadian geese, pinata–style–filled with small scrolls of peace hopes/wishes/current actions that encompass the art of living peace. The structure must look like a Canadian Goose, but the colors may be as creative as you want. We are looking for both free standing or flying.
These will be displayed above and on stage at the Lincoln Center mainstage at the Dec. 31st Hour for Peace. We would need them by Dec. 15. After the December 31 event, we would like to see them make a migration thru town throughout the year. Please let Helen Peak know at (970) 229-0765 if you personally, or if you have an organization or an art class that would be interested in making one of the "Fort Collins Peace Geese." Thank you!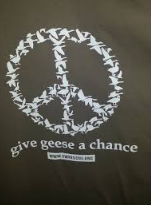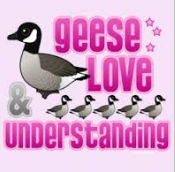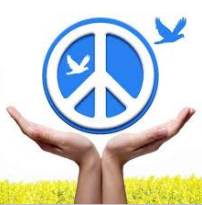 The Art of Living Peace Coffee House
On December 8 at the Canyon West Room of the Lincoln Center, from 12:00 Noon to 5:00, there will be "The Art of Living Peace Coffee House." This event is a benefit for the Hour For Peace and will be put on by the Citizens for Peace, a volunteer team that sponsors the International Hour For Peace every December 31 at 12:00 Noon Greenwich time (5:00 A.M. MST).
The Coffee House will be an enjoyable community event featuring a relaxing atmosphere for holiday peace–item shopping from local artists. Also, tables and munchies will be available to relax to live music, poetry, dance and more. As a benefit for the Hour For Peace, donations for munchies and entry are requested. There will be a silent auction of art pieces that will support the Hour For Peace as well. One of the Fort Collins Peace Geese will be there for you to add your peace wishes/hopes/actions to. The peace geese flock will gather at the December 31st Hour For Peace event at the Lincoln Center Main Stage Performance Hall. Follow the flock to set into motion a fabulously peaceful 2003!
Volunteers are needed to make this event happen. We need publicity, artists, performers, and helpers with food service and cleanup. For more information on how you could help, contact Helen Peak at (970) 229-0765.