Do you want to help create peace in our world?
Of course you do, so please mark your calendars to participate in
The 21st Annual Observance of the
International Hour For Peace
Sunday, December 31st, 2006, 4:45 to 6:15 A.M.
(… yep, that's really, really early Sunday morning!)
Join millions of people all over the planet to create Inner Peace and World Peace for 2007!
All peacemakers and all paths to peace, sacred and secular, are welcome and honored!
NEW LOCATION:

Blessed John XXIII University Center
1220 University Ave. in Fort Collins
(just off Shields, one block south of Elizabeth)
"TWENTY FIRST CENTURY PEACE PATHS"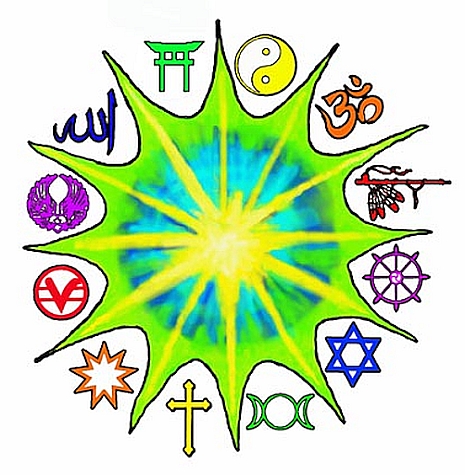 2006 EVENT:
The 2006 Fort Collins observance of the International Hour For Peace is sponsored by many community organizations, including The Northern Colorado Multi–faith Coalition, Norlarco Credit Union, SPRE — Society for PSI (Consciousness) Research & Education, Starbucks, Fort Collins Public Access Network (Channel 22), Light Torch Productions, Rocky Mountain Sustainable Living Assn., Dr. Christine Braley, A Place For Peace, Plymouth Congregational Church's Peace With Justice Ministry, Strength Through Peace, and Prayerworks For Peace, which is also spearheading the event.
CREATE WORLD PEACE AND INNER PEACE:
Participation in the December 31st International Hour for Peace (also known as World Healing Day and World Peace Day) is a way for area residents to join billions of people all over our planet at Noon Greenwich Mean Time for prayer, meditation, music, readings, etc. focusing on world peace and inner peace for the coming year. Much power is made available when many minds join together with the intention of creating peace in the heart of every person on earth. As Margaret Mead stated, "Never doubt that a small group of thoughtful citizens can change the world. Indeed, it's the only thing that ever has."
THEME — "TWENTY FIRST CENTURY PEACE PATHS":
Since this is the 21st year that the event has been observed in Fort Collins, the theme is "21st Century Peace Paths," and the program will include prayers, songs, and readings from representatives of many local faith, peace and humanitarian groups. So far, participation in the Hour For Peace includes members of numerous Peace Paths in our community, including Buddhism, Judaism, Islam, Vedanta, Sufism, Native American Spirituality, Unity, Religious Science, Catholicism, Bahai, United Church of Christ, Presbyterian, Friends (Quakers), Lightwork(ers), Abraham/Hicks teachings, the United Nations Association, the Geller Center, TOAHS (Tent of Abraham, Hagar & Sarah), the Dances of Universal Peace, Food Not Bombs, People of Faith For Fairness, Not In Our Town, The Peace Alliance, Loveland Peacemakers, and Prayerworks For Peace.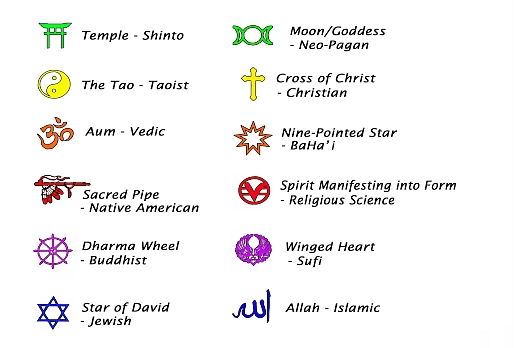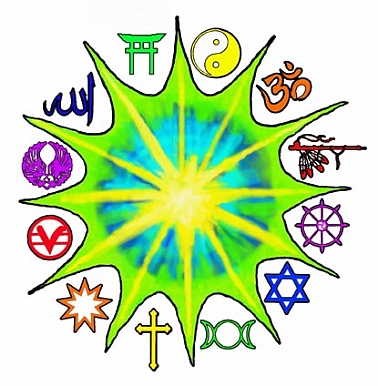 ENJOY BREAKFAST AFTERWARDS:
The following sponsoring restaurants will open at 6:30 a.m. to serve breakfast to Hour For Peace participants:

• Silver Grill Cafe, 218 Walnut, 484-4656

• Rainbow Restaurant, 212 Laurel, 221-2664

• Avogadro's Number, 605 S. Mason, 493-5555

• The Egg & I, 2809 S. College, 223-5271
MORE INFORMATION:
Check out the international website — www.Quartus.org/WorldHealingDay.html

John Randolph Price World Healing Meditation — www.quartus.org/world-healing-day/world-healing-meditation
If you're inspired to participate in any way, contact the Fort Collins coordinator, Dr. Victoria Gardner at 970 407-1351 or DrVickie@att.net.   No contribution is too great or too small!























Many thanks to our webmaster David Willis