HISTORY OF THE HOUR FOR PEACE GLOBALLY:
In 1984, John Randolph Price introduced to the world the International Hour For Peace, which called for the simultaneous global mind–link at noon Greenwich Mean Time on December 31st of each year. John and his wife Jan are the co–founders of The Quartus Foundation, an international non–profit spiritual research and communications organization. The Word "Quartus" denotes the four–square aspect of each individual: Spiritual, Mental, Emotional, and Physical. Learn more at www.Quartus.org/WorldHealingDay.html

Five years after the first Hour For Peace in 1986, a 1990 report stated, "dramatic changes have taken place in Eastern Europe, where people there have joined with the 105 countries already represented as of the 1990 preparations." The publicity and communication worldwide regarding the International Hour for Peace, sometimes called "World Healing Day," has far surpassed U.S. coverage. The Yomiuri, the third largest newspaper in Japan with 9.3 million copies distributed daily, ran an editorial on the front page entitled 'Global Mind Link' and asked readers to unite their minds to help heal this planet Earth from growing illness … to demand an end to hostilities, hunger, poverty and the subjugation of individual freedom. Reports from the Soviet Union claim 1.5 million participants each year since 1986.
Every year since 1986, the event has been attended around the world by millions of devoted people of all philosophies synchronistically joining in meditation, prayer, music, dance, and other modalities with the desire to aide in the breakdown of the walls of separation and move us closer to lasting Peace on Earth.
A correspondent from Italy wrote, "This is our 'Super Bowl,' and we plan for the December 31st event just as families and friends in your country anticipate coming together in their homes to watch that media event in January. The victory we see, however, is not one–sided. The prize is peace for all people."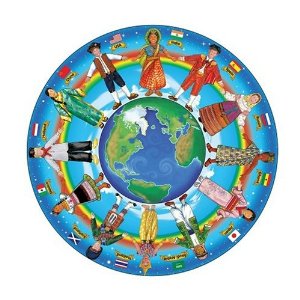 HISTORY OF THE HOUR FOR PEACE IN NORTHERN COLORADO:
In 1986, a group in Fort Collins called "Citizens for Peace" learned of the global event and decided to have a local event to join or "sync up with" similar events all over the globe. This was quite a challenge considering that in Colorado, Noon Greenwich Mean Time is 5:00 A.M.! Still, hundreds of dedicated peacemakers braving icy roads and freezing temperatures gathered at the Lincoln Center to join other peacemakers all over the world to focus on, create, and experience World Peace and Inner Peace. And this has happened every year for 30 years!
The Lincoln Center was home to the event from 1986 until 2003. Then "First Night" usurped it, so in 2004 and 2005, it was held at the Fort Collins Senior Center. In 2006, the Northern Colorado Multi–Faith Coalition became the 501C3 covering and held the event at Blessed John 23rd University Center where it remained for the next six years. In 2012 and 2013, it was hosted by Plymouth Congregational United Church of Christ, and then by Unity Church of Fort Collins in 2014 and 2015.
Throughout the years many supportive events have been inspired, such as the 1995 mid–year concert featuring Stephen Halpern and Harold Moses, the annual summer event of the Healing Arts Fair, and the 2015 FUNdraiser at Unity.
Each year someone was inspired to step forward and head that year's event. The first 15 years or so, an ad would go in the local newspaper asking for interested citizens of peace to join in the planning. Then Emails and Facebook became the primary way of getting folks involved. Many lively discussions on peace have always followed and the planning of a wonderful inspirational annual event was underway. Different organizations were involved, but there was one single event in the city and often it was quite an extravaganza.
In 2009, Whole Life Center For Spiritual Living started having a simple, meditation–only observance of the event; no theme, no program, no speakers; just lovely, quiet focus on peace for the new year. So folks in Fort Collins had their choice of two completely different styles of events.
In 2013, the Hour For Peace got 501C3 covering by the International Association for New Science, (IANS), a Wellington non–profit corporation (501C3 #84-1152107) dedicated to research and education in both traditional and non–traditional fields of science. Headed by long–time peacemaker Bob Siblerud, IANS brings together scientists, professionals and lay people. New Science includes topics and phenomena which cannot be explained by traditional science, such as the power of prayer and consciousness, yet have the potential for significant benefit to the health of humanity and planet earth.
We also became the "Northern Colorado Observances of the International Hour For Peace." (Yep, that's plural!) And we expanded to Loveland, Greeley, and other areas in Northern Colorado. Since many dedicated peacemakers have made the drive to Fort Collins in the middle of the night and in the dead of winter year after year, they are now glad to have events in their own communities.
Like many American communities, the main events are hosted by a church or community organization. But since noon Greenwich Time is from 3:00 to 7:00 a.m. in the U.S., darkness, blizzards, below zero temperatures, and icy roads can make travel very difficult. The solution is numerous satellite events in people's homes and churches all over the area. Folks invite friends and relatives to spend the night, and neighbors to walk across the street. People are often in their jammies, but they still focused on creating peace in the world.
The host organization can do the website and publicity, provide peace music on CDs, and maintain a database of locations, along with a phone number and Email address folks can contact to get information and resources.
In summary, with this new paradigm, we can have numerous observations of the International Hour For Peace all over Northern Colorado … indeed, all over the world … and share the non–profit covering, the website, the theme, the logo, artwork, posters, publicity, or whatever resources the individual community needs to participate in the global event.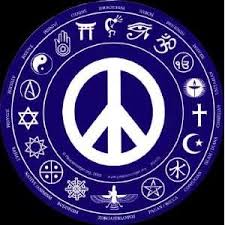 FOR MORE INFORMATION AND OTHER PEACE ACTIVITIES:
International Hour For Peace Website — www.Quartus.org/WorldHealingDay.html

John Randolph Price World Healing Meditation — www.quartus.org/world-healing-day/world-healing-meditation
Locations of events all over the world — www.quartus.org/world-healing-day/locations/
Ways To Practice Peace — www.hourforpeace.org/ways.html
Prayers For Peace From Many Faiths — www.hourforpeace.org/prayers.html
Peace in Many Languages — www.hourforpeace.org/languages.html
On Facebook: www.facebook.com/Hour For Peace NoCo
Meetup Group: www.meetup.com/Peacemakers–of–Northern–Colorado. Peacemakers of Northern Colorado is for people who seek to practice and create peace in their own lives and in the world. We support events throughout the year that promote peace, interfaith cooperation, and intercultural understanding, often collaborating with other peace, faith and humanitarian organizations. Our focal event is the December 31st International Hour For Peace observed all over the planet at noon Greenwich time, which is 5:00 a.m. Mountain Time.
If you feel inspired to participate in any of our Northern Colorado events in any way, please contact the regional coordinator, Dr. Victoria Gardner at Hour4peace@att.net, 970-663-9001. No contributions are too great or too small!